Kia ora koutou katoa
MHAPS continues to operate under Red Traffic Light setting.

To help to slow the spread of Omicron we would prefer to connect with you over the phone or online. However, we do have some staff in the office on weekdays.
If you do come into the office:
We do not require a vaccine pass.
We will be wearing masks. Where possible you must wear a mask unless you can show a valid exemption. Remember that scarves and T-shirts no longer count as a mask.
We will have windows open where possible and we have installed air purifiers in some rooms.
Please remain at least two metres away from other people
New client peers:
Please contact us via phone (03 365 9479), text (022 370 8055), email (reception@mhaps.org.nz), or Facebook Messenger.
We take calls between 9 am to 4.30 pm Monday to Friday.
We can then arrange a "First step" conversation with a peer worker where you can find out about peer support (individual only at this stage) and our advocacy service.
Existing client peers:
We can connect with you by phone, Zoom, WhatsApp, Messenger or MS Teams.
If appropriate, we can meet with you outdoors e.g. in a park.
Please stay in touch with your peer advocate or support worker and make arrangements to connect that best suit you.
If you are part of a group, please stay in touch with the group facilitator.
Vaccinations:
All MHAPS staff peers are mandated to have the three vaccinations and to wear a medical grade mask at all times.
All MHAPS client peers are priority listed for vaccination. We can support you to get vaccinated.
You can make an appointment here.
Book My Vaccine
Covid19.govt.nz is the official source of information on COVID-19 and has everything you need to know in one place.
Important information and mental health advice and support can be found here:
mentalhealth.org.nz/get-help/covid-19
He waka eke noa – we are all in this together.
Kia kaha
The MHAPS team.
Overwhelmed?
Whakapau Kaha?
Distressed?
Ngākau pōuri?
We have been there too, and
what we've learned may help you.
Mental Health Advocacy and Peer Support (MHAPS)
MHAPS is free and confidential for anyone experiencing mental distress and/or an addiction. We can:
listen to your story… value you and what you know…
help make sense of your experiences… support your voice to be heard…
work with you towards meaningful change.
We've been successfully doing this for over 15 years.
NEWSLETTER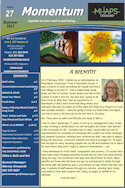 THEMES TALK